BrightStar Christian Academy preschool provides child care services to families by offering a God-honoring environment, staffed by qualified and caring teachers, helping young children reach their potential.
Schedule a Tour today
Enrollment
Start by scheduling a tour today!
Curriculum
The Bible will be taught as an integrative part of the curriculum.
Programs
We provide a balanced combination of self-directed and teacher-directed experiences.
We believe that well-prepared and loving staff are crucial to the success of our program. We have a team of caring and nurturing teaching staff all of whom are qualified professionals and certified as early childhood educators. Most staff members are CPR and First Aid certified. Teachers are required to keep their credentials current and to pursue ongoing professional development
Recognizing that children's formative years are an important window of opportunity to teach and equip children for life, we provide developmentally appropriate curriculum and emergent activities which encompass the spiritual, social, emotional, cognitive, and creative domains, engaging the whole child in learning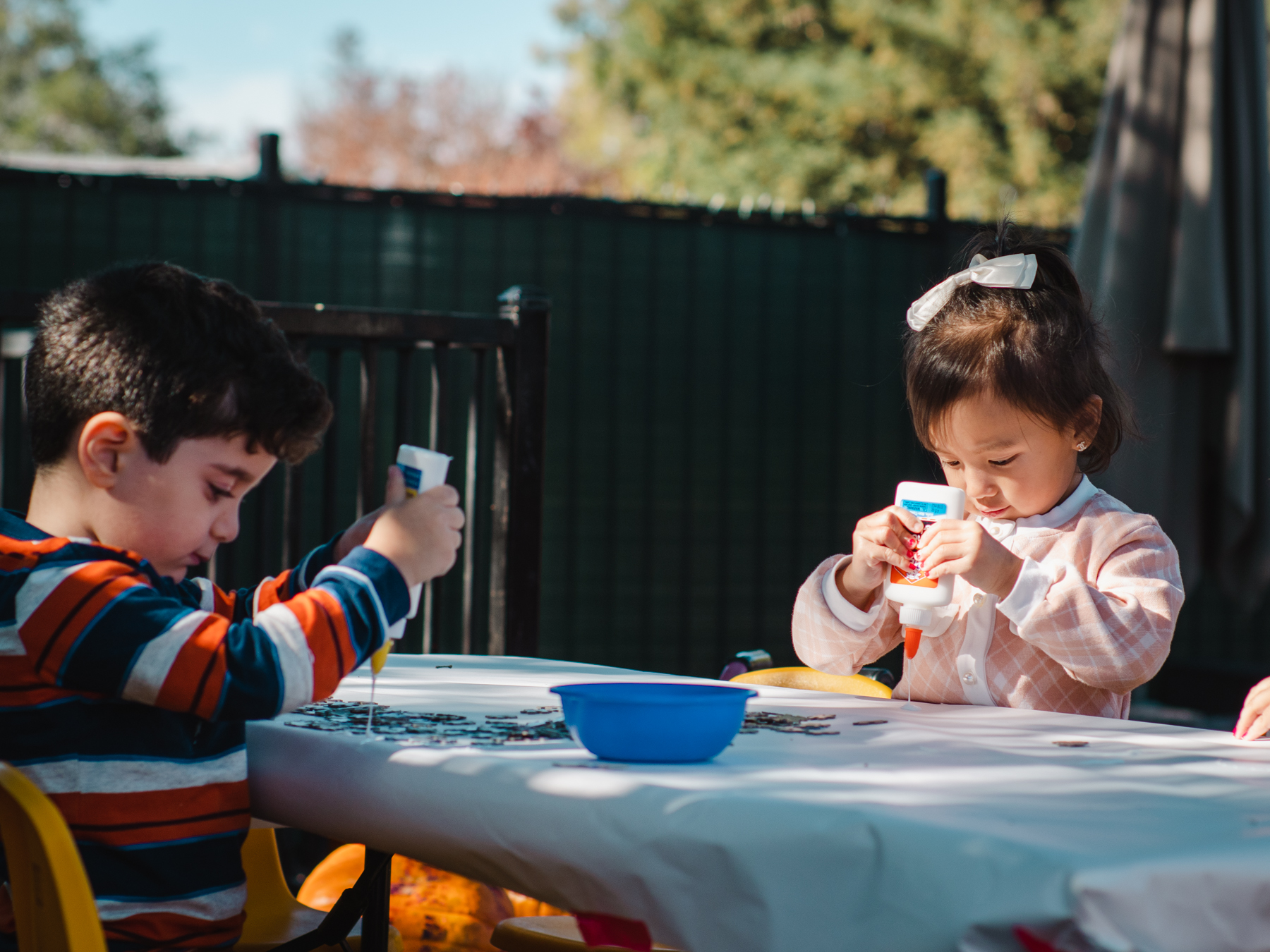 Our daily schedule is designed to allocate substantial periods of time outside in our Outdoor Classrooms with a full range of activities for children to participate in, including many activities traditionally thought of as "indoor activities".
What Our Families are Saying
My daughter love this preschool. I love this Preschool! The staff and teachers are great! I certainly recommend BCA!
Enrolled my 2 year old grandson after waiting for it to open. So glad we waited, I absolutely love this school. He loves it! The staff is amazing & I know hes well taken care of. Love that they have bible stories & chapel on wednesday. My grandson is learning a lot but also family values, love & respect. We are blessed to have these people and program in our lives…..
I wish I would have found BrightStar earlier and I wish they going beyond Preschool, the staff is AMAZING!  They love the kids and make them feel comfortable and makes me as a parent comfortable to leave our daughter in their care.  They take the time to teach our kids amazing skills and academics, skills on caring for the earth, trade skills such as gardening.  I HIGHLY recommend BrightStart to any parent who is looking for a Good Preschool.   .